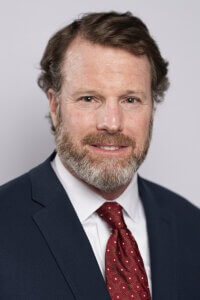 ETHAN ANDELMAN
Chief Marketing Officer
Ethan was named CMO of Lendmark Financial Services in May 2014.
As a seasoned and proven marketing executive, Ethan oversees the enterprise marketing strategy and leads a team of marketing professionals that are responsible for leading consumer marketing, lead generation, direct mail, advertising, digital marketing, and market research.
To enhance his expertise, Ethan obtained a certificate in Software Development and Database Design from Villa Julie College's Center for Advanced Technology and Competitiveness.
Prior to joining Lendmark, Ethan was Senior Vice President for Citigroup – OneMain Financial (formerly CitiFinancial). In that role, he led broad scope teams to deliver large scale new business acquisitions (B2C) in over 2,000 branch locations in North America, Canada, and Puerto Rico. He is known for his proficiency in strategy development, execution, decision management and predictive modeling.
Ethan is active in the Atlanta community as a volunteer and supporter of organizations such as CURE Childhood Cancer, Open Hand, Women's Resource Center and mentors students that attend the local elementary school in his neighborhood.
He earned his Master of Business Administration from the University of Baltimore and holds an undergraduate degree from James Madison University.